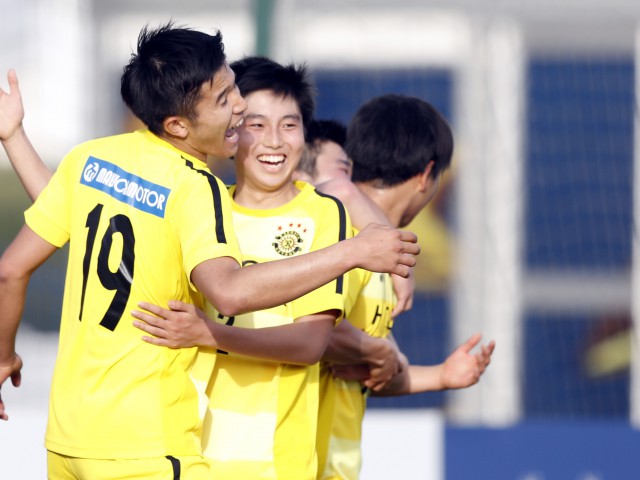 Experts Say – Real Madrid vs Kashiwa
Mark Tompkins Chris Makin – Al Kass Analyst

In this match, we were looking at very well organized Japanese against a very technical Spaniards. There was some lovely sunshine on the pitch today; the conditions were perfect for football. Real Madrid couldn't do anything to stop the first goal from Kashiwa. Toni made a fine save, but Hosoya made sure to bring that first goal for his team. Just minutes after that first goal from Kashiwa, Real Madrid handed in an equalizer, and we were back to all square again. Hiryu Okuda made it 2-1 for Kashiwa - the big striker had quickly put Kashiwa back in front.

Real Madrid had two great chances in less than 90 seconds, since the opening of the second half. Toni, the Real Madrid goalkeeper, was a spectator for most of second half. There was a real balance of play between both teams today. Latasa, the tallest man on the field, used his height to push the ball into the net, and it was game on again! Toni was furious, after a third goal from Kashiwa. This game had really lived up to expectations.

Chris Makin – Al Kass Analyst

It was a very good start by Real Madrid – they were working the full batch really well. Real Madrid was working really hard in the first seven to eight minutes, but Kashiwa opened up very quickly and took the chance to bring their first goal. Shortly after that goal, Real Madrid was straight back in the game, and made it 1-1; it was a great finish by Jorge Camuñas. Maybe it was a bit offside, when Hiryu Okuda was going in for a second goal for Kashiwa, but it went right past the goalkeeper and into the net. Kokubo was making some wonderful saves throughout the first half.

There was some real pressure coming in from Real Madrid in the second half. There was plenty of space on the far side. It was a wonderful delivery, a great movement there by Latasa, to get that second ball in for Real Madrid. The Spaniards were really working it down, on the sides, to bring their third goal; their crossings were absolutely wonderful today. The Kashiwa players were really up on defense, for most of the second half. Hosoya, in the last few minutes, made it 3-2 for Kashiwa. This was a fantastic game, I really enjoyed it.