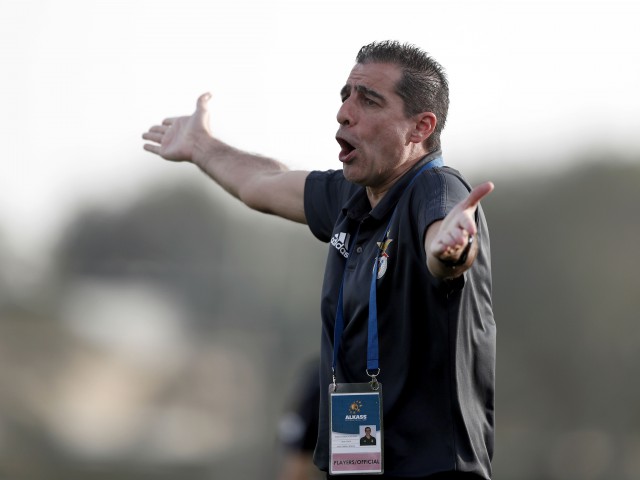 Experts Say – Benfica vs AC Milan
Mark Tompkins – Al Kass Analyst

Benfica was in their familiar white shirts today. There was a little bit of breeze blowing in the direction of the Portuguese players. Benfica took the lead, just 90 seconds into the game; it was De Oliveira, who brought an early goal for his team. Moments later, Benfica was leading with a double advantage in the game, after a quality move from the Benfica players, and a great ball into the box by Ramos. AC Milan looked like they had to get a foothold in this game. It was 3-0 at halftime, and a fantastic game from the Portuguese.

Benfica made two changes at the start of second half. They looked more organized, and AC Milan had to try and be more inventive to create anything at all. The Italian team was not troubling the goalkeeper, Samuel Soares, a lot today. It was a stunning finish by the Portuguese, when Joao Ferreira brought on a sixth goal for his team.

Nick Summerbee – Al Kass Analyst

What a wonderful passing it was, to get that first goal! It was a bit of a disaster for AC Milan, when Benfica came in with that opening goal, in less than two minutes. It helps, in any game, to start out with that one goal lead – it really helps to get the spirits up. It was a very lively play from Benfica today. Haidara was busy on midfield – he looked like he could get AC Milan back on the game. There was some good work going on the left hand side. It was pretty much Benfica all over the first few minutes, and it was 2-nil for Benfica, coming to 23 minutes. AC Milan looked like they had to be quicker and sharper, and take hold of every opportunity in the box. We really feared for AC Milan, after Benfica made it 3-nil at the stroke of half time.

AC Milan looked a bit lethargic at the start of second half – they had to push more people forward and create more pressure. It is all about end products, and Benfica was just carving opportunities for themselves. Benfica had a hunger about them; they really kept on a fight even when things were looking very good for them. The AC Milan players were looking very angry; things were not going their way at all today. This was another great performance by Benfica.