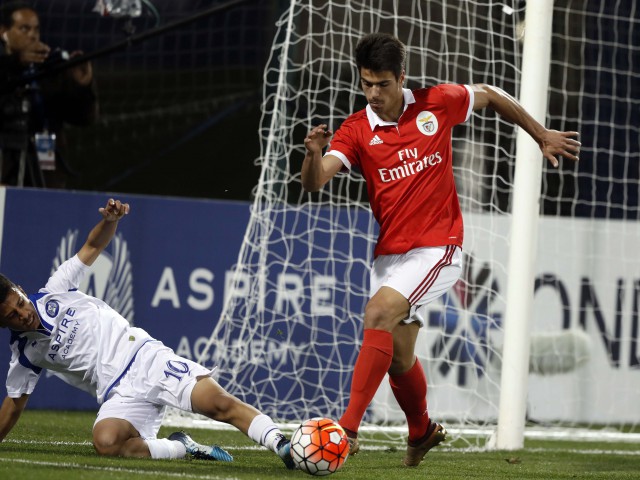 Experts Say – Benfica vs Aspire Academy
Chris Makin – Al Kass Analyst

Aspire Academy was playing really well in the first half tonight. Bin Sabaa was taking his chances early on in the game; he had a great shot into the box, in less than two minutes, but it went sideways. The opening goal of the match came in from Alhadhrami, and it was a fabulous execution. It was 2-0 at halftime for Aspire Academy. Benfica was trying to create something, with just two minutes to go for half time.

Benfica was back in the game with the start of the second half, with a first goal from Ramos. Suddenly, we were looking at a different side of Benfica - they were starting to look like the more dominant team in the second half. The equalizing goal came in from Cunha, and another goal from Rafael De Brito made it 3-2 for them. After that it was one goal after the other. In the last ten minutes Aspire Academy was looking very nervous. It was a 'hat-trick' from Ramos, that made it 7-2 for Benfica. Alhadhrami's header came in just as the whistle was about to go off, which will enable Aspire Academy to go to the quarterfinals.

Nick Summerbee – Al Kass Analyst

Aspire Academy was looking very organized, and hard to beat, today. After missing out on their first opportunity to strike, it was 1-nil for the locals within the first five minutes. Tombari brought a second goal for Aspire Academy, in the first half. Benfica seemed to be very tight on the midfield; they had to spread out a bit more, and get their rhythm going. Mahmoud, the goalkeeper, was really good at sniffing out the danger, and had some great saves today for Aspire Academy. Benfica didn't seem to be getting anywhere in the first half – their build up was fantastic, but they had to work better on their crossings. The locals were looking good with their two-goal lead at half time.
It was a different story in the second half. What a comeback it was for Benfica! This had been one of the top performances by Benfica.

It was the kind of game we had expected from the Portuguese team – perhaps the managers told them something different at halftime, or they made some really good changes at halftime. Whatever it was, Benfica had really stepped it up; and they were starting to look extremely dangerous all of a sudden. It looked like it was a different team that came out at halftime – the Benfica players came out on the field and undid an absolutely classy game. Aspire Academy was also pushing forward, but it looked as if it was not good enough, compared to what Benfica had created in the second half.