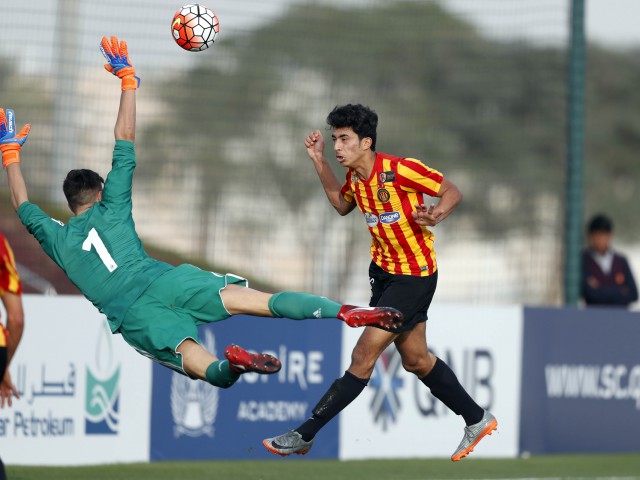 Experts Say – AC Milan vs Espérance
Mark Tompkins – Al Kass Analyst

It was a fairly even opening for both teams in the first 11 minutes. AC Milan was all in white, and was kicking from a left to right direction in the first half. Barazzetta was playing really well in the beginning, and Corneliu had a great chance to bring a goal for AC Milan. On the Tunisian side, Abdelkarim was doing really well on defense duty. The Espérance coach was on his feet for most of the first half. It was beautiful to watch the opening goal come in; it was pure hard work. It was their second or third attack before Berrima finally managed to get the ball through. It was AC Milan nil, and Espérance 1, at halftime.

The Espérance goalkeeper, Jebali, did not have much to do early on in the game today, because AC Milan was really not getting in there and putting on any pressure. AC Milan was starting to spread the game out a little bit, 64 minutes into the clock. Jebali was saving the ball very well; he was just laying down there, and making sure it was out of danger. On the AC Milan side, Olzer was keeping the ball alive. Tonin got two yellow cards, which will keep him out of the next match.

Nick Summerbee – Al Kass Analyst

There were two opportunities for both sides early on in the game. It was a positive start for AC Milan; in the beginning it looked like they had more control of the game. Both teams were using different styles – AC Milan was moving the ball around mostly; and Espérance were using a more direct approach, and trying to get the ball forward early. In the first couple of minutes I felt that Espérance had to try and move the ball a bit more in mid-field; they were looking a bit leggy at first. Finally they were putting on good pressure, after 30 minutes into the game. Espérance had many chances to put get the ball in, and it was Berrima who finally grabbed the opportunity to bring a goal for his team.

The Espérance fans had created a fantastic atmosphere on the ground today. As soon as the second half kicked off, the Tunisians brought another goal. We could see the warning signs long before the goal came in. They passed the ball around a bit, and Abdelkarim was there to make it 2-nil. AC Milan was giving the ball away a lot today; it was real sloppy game of football from the Italians today. Espérance was showing more quality in the game, and they definitely looked like the more mature players, of the two teams.