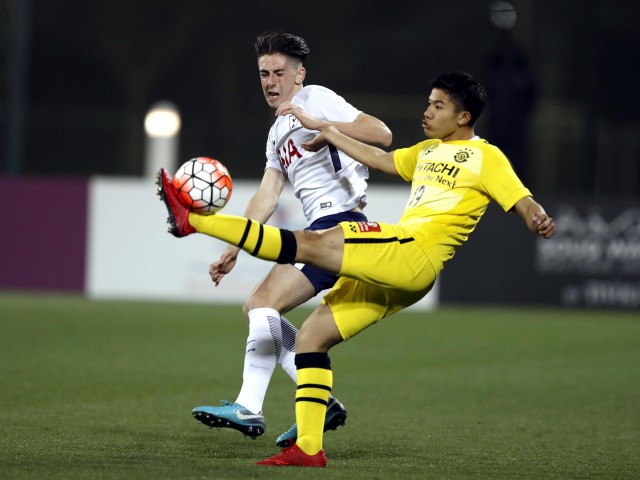 Experts Say – Kashiwa vs Tottenham
Mark Tompkins – Al Kass Analyst

It had been fairly even for the first 10 minutes, when Kashiwa got their first free kick. Both teams were passing the ball around a lot tonight, and they were not giving in to each other at all. Kashiwa missed a great opportunity 23 minutes into the game – it was a great chance to create a goal – but before long they were taking the lead 1-0. After a bit of heated play around midfield, Tottenham was back in the game only a few seconds before the stroke of half time. It was Tottenham 1 and Kashiwa Reysol 1 at halftime.

The Kashiwa team missed a good chance with a free kick, after a foul by Binks in the beginning of the second half. They took the lead back immediately after that, when Shimizu brought on a wonderful goal for the Japanese team. Football is all about taking chances, and that is exactly it Shimizu did – he created a fantastic finish with that goal. Before the end of the second half, both teams were just trying to create a lead goal, and there was a lot of pushing and pulling involved. Maghoma was really busy on the field in the last half. Kashiwa's took back the lead again with only 7 minutes to finish the game. This was one of the best games we had seen so far in this tournament.

Chris Makins – Al Kass Analyst

I really loved the build up play and passion displayed by both teams right from the beginning of the match. We could see some wonderful foot-play by some of the Tottenham players, and the Kashiwa were always lined up and ready. It was a wonderful save by Kobubo the goalkeeper, 32 minutes into the match. After Kashiwa scored their first goal, Tottenham equalized the goal right before the end of the first half. Both teams seemed to do everything right and we could see some real quality play in this match. At half time it looked like it was game on!

Tottenham missed two brilliant chances to score, in the beginning of the second half. Clarke was very impressive on the field tonight. Shimizu brought in the first goal of the second half 58 minutes into the game. It was technically a very good game towards the end of the second half. When the Kashiwa goalkeeper was out in the front and down, during the second half, there was a very good chance for Tottenham to bring in a goal right there, but the Kashiwa players easily cleared off the ball. What a goal that was from Bennett, towards the end of the second half, and what a fantastic game this had been!