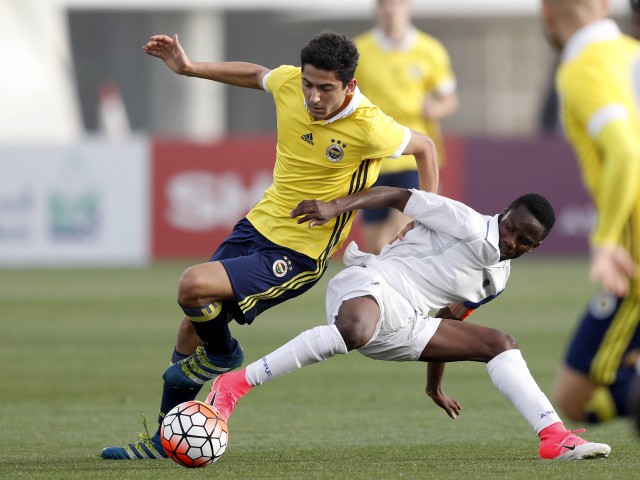 Experts Say – AFD vs Fenerbahçe
Mark Tompkins – Al Kass Analyst

The first corner of the game went to Aspire Football Dreams. After a few minutes into the game it was starting to look a bit even for both teams. Nuhu missed an excellent chance to bring a goal earlier in the game for Aspire Football Dreams, when he hit a side post, and missed the target. Fenerbahçe also missed their best chance of the match 27 minutes into the game. Finally, it was Aspire Football Dreams who brought in the first goal of the match, when Sibiry got control of the ball and gave a low shot just inside the box. It was a definitely a quality effort and a good relief for Aspire Football Dreams, because they were missing a lot of great chances early on in the game.

Sibiry Keita brought the second goal of the match for Aspire right in the beginning of the second half. It was a polished performance tonight by Aspire Football Dreams. Jallow was especially impressive tonight. Inside the final ten minutes of the game, Aspire Football Dreams were winning 2-0. The Fenerbahçe players really seemed like they were struggling this year, after their performance yesterday and tonight. There were three minutes added time at the end of the 90 minutes, and as the final whistle went off it was Aspire Football Dreams who came out as winners.

Nick Summerbee – Al Kass Analyst

Aspire Football Dreams were looking very fresh today, and Fenerbahçe did not seem to get into the game that much in the first half. It was a positive play from Aspire on the midfield, but I thought they had to do better with their crossings. Nuhu was working really hard for Fenerbahçe, and he was giving away a lot of great opportunities. I think the Fenerbahçe players could try and take advantage of the fact that they are bigger than the other team. It was a wonderful strike from Aspire Football Dreams with that first goal, and it looked like it was going to be a tough afternoon for Fenerbahçe.

The Aspire Football Dreams players were always looking for opportunities and taking them. It was a wonderful finish by Sibiry with that second goal, in the second half of the match. Aspire were still pushing forward even when things were looking good for them – they were also going into all the dangerous areas and keeping good possession of the ball throughout the game. This had definitely been a comfortable game for them. I thought Fenerbahçe should have got at least a day's break from yesterday's game before coming out to play again against a team like Aspire Football Dreams -it was perhaps a bit too much for them.