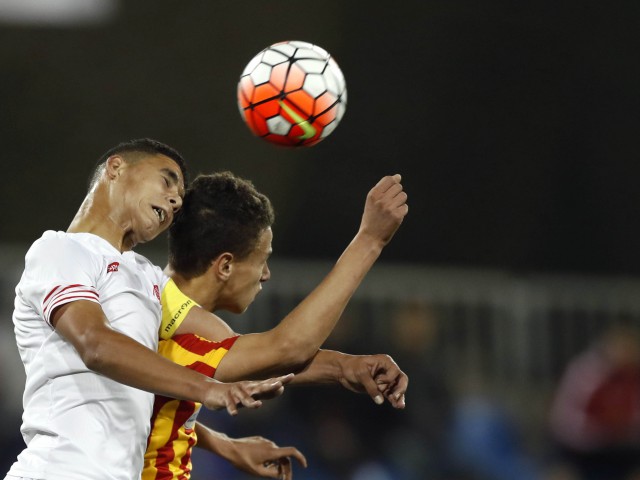 Experts Say – Espérance vs Wydad AC
Mark Tompkins – Al Kass Analyst

The wind seemed to have dropped a little bit at the start of the third game tonight. We could really see some theatrical moves from both teams during the first few minutes into the game, and it really looked like this match meant a lot to the teams. Wydad missed two free kicks 20 minutes into the game, and also missed their first best chance of the game in the last few minutes of the first half. Dhouibi seemed to be filing in very nicely for Espérance. It was great to see the reactions from the substitutes and coaching staff of the Espérance team – it showed that they were at the game not just for the numbers – but also because they were very passionate about the game.

In the second half, there was good pressure from Wydad and they were trying very hard to get back into the game. I think they just needed a little spark of creativity to score their first goal, and it wasn't really happening tonight. Hassen Rebah got a red card 68 minutes into the game, leaving Espérance short of one man. Wydad missed their free kick right after this, as the ball flew right into the goalkeeper's hands. Espérance was continuously looking to bring more goals tonight.

Chris Makins – Al Kass Analyst

Wydad were making it extremely difficult for Espérance tonight, and the Tunisians were working really hard to hit their target. The white shirts were well organized and were not giving in at all. After Mounir missed his free kick, it was ten minutes to go till the end of the second half, and it was still 0-0. After Farouk Mimouni brought in the first goal of the game, it was immediately followed by another goal for Espérance by Zied Berrima. Suddenly, it was great team play by Espérance – they were continually teaming up fast and supporting each other. Apart from these two goals it was a very similar game from the teams. Wydad had many chances during the game, but it just wasn't going their way.

During the second half of the game, it was all about decision making for both teams. Espérance missed their third goal of the day 60 minutes into the game, and Wydad was trying to keep things alive. It was a brilliant header from Yaccoubi that brought on the third goal for Espérance. The goalkeeper had his hands on the ball when it came in, but could not exactly keep it away from going into the box. Wydad did not seem to find a way through to create any goals today. It was a good win for the Tunisians tonight against the Moroccans, and I have to admit that they were the stronger side tonight.