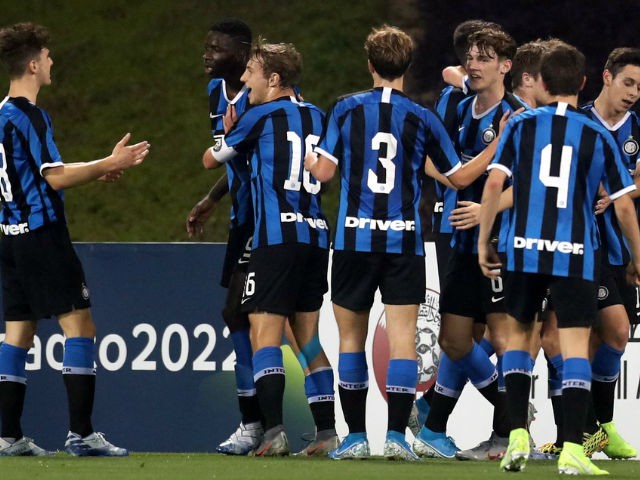 Inter Milan Hoping to Complete an Italian Job After Stunning PSG
Inter Milan are hoping to become the first Italian winners of the Al Kass International Cup after stunning three-time champions Paris Saint Germain in the semi-final of the Under 16 competition.


Gabriele Bonacina's side will now try to go one better than fellow countrymen Roma, who finished runners-up last year, when they take on Real Madrid in Monday's showpiece final (6pm at Aspire).


Inter have reached the semi-finals on each of their three visits to Doha, but this will be their first final, and they had to come from behind to reach it.


PSG, the most successful team in the history of the tournament with three wins, took the lead after just eight minutes when Ismael Gharbi scored from the spot.


Mattia Ortelli barged into Ilyes Housni and although that challenge didn't warrant a penalty he then caught the striker's knee with his foot and this time Yousef Al Sharshani, a graduate of Aspire Academy, did point to the spot.


Housni, needing one more goal to become joint top scorer at the tournament, was keen
to take the spot-kick but midfielder Gharbi stepped up to send Paolo Raimondi the wrong way.
Inter pulled level on 23 minutes when Amadou Sarr stabbed the ball home after Lorenzo Peretti had flicked it into his path.


Gharbi could have restored PSG's lead on the half-hour mark when turning nicely but seeing his effort comfortably saved. He also had another effort on target in the dying seconds of the half but it remained 1-1 at the break, which was a fair scoreline as PSG had enjoyed slightly more possession (52%) but the Italians had fired in more shots (six compared to PSG's four).


Inter went ahead on 53 minutes when PSG keeper Louis Mouquet flapped at a high cross and the ball hit left-back Vimoj Mungu before going into his own net.


PSG had kept a clean sheet in two of their three earlier matches in the tournament, but they found Inter in determined mood and the Italians could have scored again following a free-kick. Powerful PSG midfielder Warren Zaire Emery, who has stood out at this tournament despite still being a few weeks short of his 14th birthday, gave away the free-kick and it was sent in by Gabriele Menegatti but Federico Motti couldn't quite convert it.


PSG thought they had equalised on 68 minutes but the referee correctly ruled the 'goal' out for offside. Gharbi played the ball wide to tricky winger Pascal Lemina who crossed for substitute Jouvence Americo to head home, but he had moved too early.


Within one minute, Inter had gone 3-1 ahead following a corner when the ball flicked up off Lemina and Perretti nodded it into the net. Mouquet got his hand to it but was unable to keep it out.


PSG, who have played in all nine editions of the competition, will now take on Mohammed XI Academy in the third/fourth place play-off prior to Inter's clash with Real Madrid.


The first 22 games of the tournament have produced 95 goals and with four games to go, 13 more are needed for this to become the highest-scoring tournament in Al Kass history. The record is 107 in 2014 but there have already been more goals scored during the 2019 edition, when there were 92 goals.