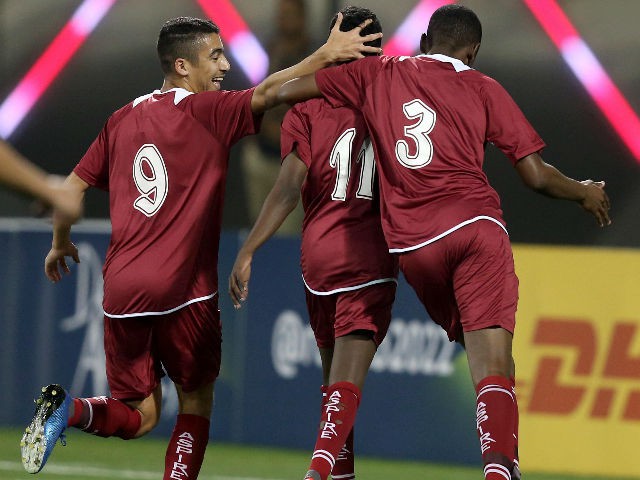 SKILLFUL SURAG STARS AS ASPIRE ACADEMY HOLD OFF ZENIT
Hosts Aspire Academy will face Glasgow Rangers to decide fifth place in the Al Kass International Cup after overcoming a determined challenge from FC Zenit.


Aspire, beaten by Inter Milan in the quarterfinals, stormed into a 2-0 lead inside 10 minutes, but were pegged back to 2-2 before sealing victory with two late goals.


Player of the Match Mohamed Surag was heavily involved for Aspire and crossed for Yousef Elkhatib to score after just four minutes. Six minutes later, Surag was brought down by Iuri Koledin and picked himself up to score from the spot.


Surag was a constant threat to the Zenit defence and the way he frequently ran at players was in the mould of current Asian player of the year Akram Afif, who played for Aspire at the 2013 edition of Al Kass Cup before going on to win the Asian Cup with Qatar in 2019.


Zenit pulled one back on 61 minutes when Akim Belokhonov fired in a powerful left-foot free-kick and Igor Kozlov equalised on 10 minutes later when tucking his shot beyond Amir Katoul.


In between the Zenit goals, Surag rounded the keeper only for Evgenii Tonetvitskii to head his shot off the line.


Aspire went back in front with a rather fortunate goal on 77 minutes when Surag found Mobark Hamza and Koledin challenged only for the ball to hit Hamza's shin before going in.


Jassem Alsharshani sealed victory with a superb curling shot in the 89th minute. Zenit, who have conceded at least four goals in every match, will take on Kashiwa Reysol for seventh place.