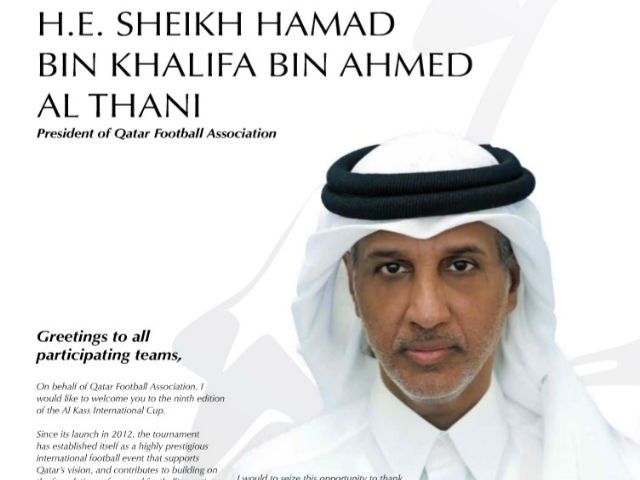 H.E. Sheikh Hamad bin Khalifa bin Ahmed Al Thani - President of Qatar Football Association
Greetings to all participating teams,

On behalf of Qatar Football Association, I would like to welcome you to the ninth edition of the Al Kass International Cup.

Since its launch in 2012, the tournament has established itself as a highly prestigious international football event that supports Qatar's vision, and contributes to building on the foundations of a proud footballing nation in the lead-up to the World Cup in 2022 and beyond.

Youth sports are a great way to teach children about teamwork, honour, integrity, sportsmanship, leadership and other precious character traits. And, if we look back on the history of the Al Kass International Cup, it is clear that these ethics have been central to its success, with the tournament now taking its rightful place amongst the world's best youth competitions.

I would to seize this opportunity to thank our sponsors and strategic partner, Aspire Academy, who have played a significant role in helping to take this competition to new heights.

Finally, football is a messenger of peace, and here in Qatar we strongly believe in the power of that message. So, to you stars of the future, let's enjoy our time while displaying sportsmanship, a winning mentality and fair play.

We are looking forward to a great 2020 tournament. Go and win… and inspire tomorrow!