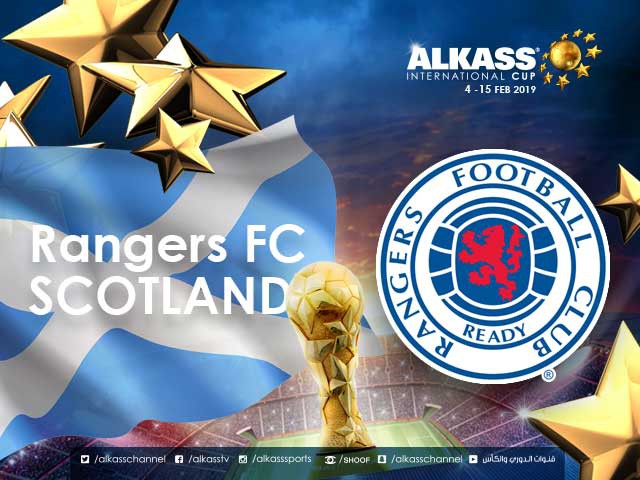 RANGERS – ALKASS INTERNATIONAL CUP 2019
This year, twelve teams from twelve different countries are taking part in the Alkass International Cup. This is what Rangers have had to say ahead of the tournament:

Craig Mulholland, Academy Director: "The Alkass tournament fits perfectly with our strategy of challenging our players against the best in the world. Our players and staff are looking forward very much to our trip to Qatar and participating in the excellent Alkass tournament"

Rangers have also told us which of their young players are the ones to watch in this year's competition:

- Leon King (2004) – Leon is the youngest in the group, and despite technically being a U15 player, he has already played, and captained Scotland, at U16's.

- Kyle McLelland (2002) – Kyle has been in the Rangers Academy since a young age in the Pre-Academy phase and joined as a professional in January 2018. He is a centre back who has also played full-back and in midfield. Kyle despite being U17 has featured in our Reserve team, playing with and against experienced first team players.

- Kai Kennedy (2002) – Kai is another Scotland international and is part of the group who have just qualified for the elite stages of the European Championships which will be played in March. Kai has played the majority of his matches this season in the Reserve team while, despite only being 16, also having the opportunity to train with Steven Gerrard's first team.

Rangers also have an impressive number of players who are competing at an international level for both Scotland and Northern Ireland:

Scotland: Jay Hogarth, Adam Devine, Matthew Henderson, Harris O'Connor, Leon King, Ciaran Dickson, Murray Miller, Kai Kennedy, Cole McKinnon, Arron Lyall, Alex Lowry.

Northern Ireland: Lewis MacKinnon, Kyle McClelland, Charlie Allen, Ross McCausland, Chris McKee.