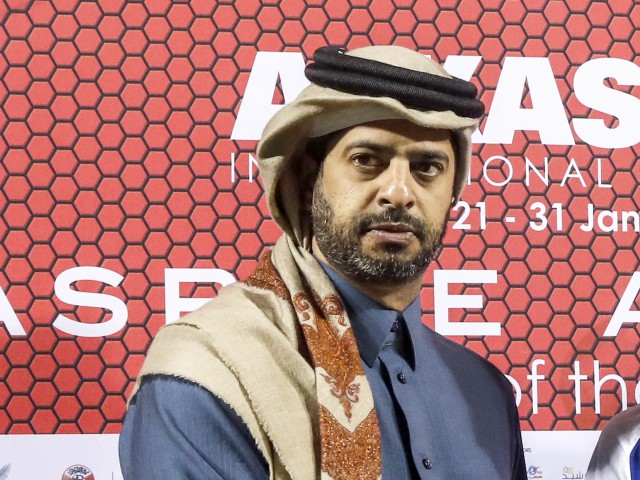 NASSER AL KHATER LOOKS TO THE FUTURE
Nasser Al Khater, Assistant Secretary General for the Supreme Committee for Delivery & Legacy, took in the Al Kass International Cup and spoke about the future of football in Qatar

How crucial a role does Aspire Academy play in nurturing young footballers for Qatar clubs, and for Qatar's national football team?

Aspire Academy has a huge role and it also has a huge burden on its shoulders to make sure that it finds the best talent and to ensure they nurture this talent to make them ready to play for the national team at all different age levels. They shoulder a big brunt of the responsibility.

How big a role does Al Kass International Cup play in bringing the international playing field to Qatar in preparation for the World Cup?

To the credit of Al Kass, I think that it has become the go-to tournament for this age group. It is in its seventh edition, and has become quite prominent and I think it is only going to grow in stature. This is a joint effort between Aspire Academy, Qatar Football Association, and the Supreme Committee for Delivery & Legacy, and I think it's another opportunity to get teams to work together and to start creating synergies ahead of the World Cup. It's important that these different teams work together. Of course,

Al Kass is responsible for this tournament and I think it's good. It's a good opportunity in terms of giving people the experience of event management in its different aspects, whether that's transportation, accommodation, venue management or even managing the competition itself.