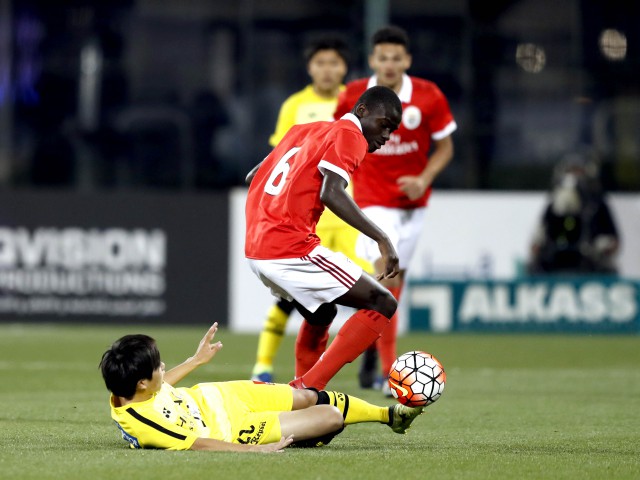 Experts Say – Benfica vs Kashiwa
Mark Tompkins – Al Kass Analyst

It was looking like it was going to be a dramatic game today. Kashiwa was kicking from a right to left direction in the first half of the semifinals. It was looking solid at the back for Kashiwa, when the match started. Benfica had the lead, 24 minutes into the game, and later, they had some wonderful touches throughout the game. The Kashiwa defense looked like they were struggling to open up today. The goalkeeper was way out of the box, when Kashiwa brought their first goal, 38 minutes into the game.

There was confidence in the way that the Benfica players were passing the ball around tonight. We were seeing a lot of long kicks in this competition; the ball was always coming back into midfield. After the opening 58 minutes, Kashiwa Reysol had taken the lead against Benfica; it was a mistake from Samuel Soares, and Hosoya had kept up the pressure. There were three chances in succession for Benfica after that, and they could not seem to get the ball in. Inside the last five minutes of the match, it was 3-2 for Kashiwa. Finally, Camara brought in an equalizing goal, with just two minutes to go to 90 minutes.

Nick Summerbee – Al Kass Analyst

It looked like it was going to be a tough game tonight; we could see it straight away. It was a good start from Benfica, but they looked like they were panicking, whenever Kashiwa took possession of the ball. Kashiwa were making it difficult for Benfica, but they couldn't really keep control of the game; they were giving the ball away all the time. Kashiwa looked like they could not deal with their crossings at all today. Benfica absolutely deserved that first goal; we were looking at a top quality game of football in this match. Camara was doing really well in midfield. It was an absolutely fantastic finish by Kashiwa, with their first goal; somehow Kashiwa managed to get back into the game and it was 1-1.

Both teams were knocking up in the air in the second half. It was once again a great play from Benfica, in the second half. It was a lovely switch in play – Kashiwa was soon leading 2-1, in the second half. Kashiwa showed us something different in these tournaments – that they are very patient, and that they take chances very carefully. Benfica was sleeping, when the third goal came in. Forget about who had possession, because it's all about the results. This is why we love football – because it is unpredictable!