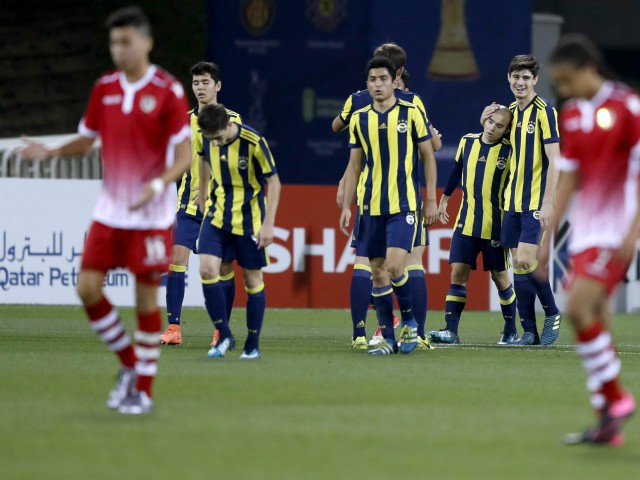 Experts Say – Fenerbahçe vs Wydad AC
Mark Tompkins – Al Kass Analyst

There was some good footwork in midfield today, from both teams. Lougmani looked like he had a bit of a 'pacing threat' about him. First real chance of the match came eight minutes into the game – it was Kaanturk coming in with a header but it did not really get that close. There was some good pressure coming in from Fenerbahçe; a whole wall of red shirts were always up there on defense. It was looking like it was a good team effort today, from both sides. The breakthrough came just before halftime, minutes after an overhead kick had gone wide; the ball slipped across by Faruk, and then it was Ozcan, who was able to knock the ball into the corner, beyond Mourid.

Fenerbahçe was trying to score more goals in the second half. Kaanturk had a near shot into the box early on in the second half; and a few minutes later, Serhat was running through clear on goal but the keeper made a great save. We could see Wydad was creating something 64 minute into the game; it was their first best creation.

When Wydad's first shot came in, the Fenerbahçe goalkeeper had both hands to the shot , but he couldn't keep the ball out; he let it slip by beneath him. I was happy that Wydad were not going to go home empty handed in this tournament. It was 1-1 when the full time whistle went off and then it was penalty shootouts. Finally, it was Wydad who came out as the winning team – What a heartfelt game it was!

Nick Summerbee – Al Kass Analyst

Fenerbahçe was absolutely brilliant at defense, in the first half; they looked like they were defending for their lives. Fenerbahçe missed a great chance to bring a goal in the box in the 27th minute. Chances don't come that often, which is why players need to get behind each other and be there when the ball comes in. It looked like it would be lucky if any of the two sides managed to get their first goal today. Rabii was going in with a header, after 38 minutes on the clock, but the ball was too high and over the head of the Fenerbahçe goalkeeper. Finally it was Ozcan, who came in with the first goal for Fenerbahçe. When the ball went across, he got it back, and used his left foot to pass it on to the left hand corner.

Fenerbahçe was taking their chances quickly in the beginning of the second half, and you could feel there was another goal coming in from them. They were looking much stronger, of the two teams. It was looking like Wydad was not going to have any goals in this tournament, but all of a sudden Wydad was back in the game, and it seemed to have lifted their spirits. Mourid was making some crucial saves in the last minute. Wydad was really pushing forward in the last few minutes.