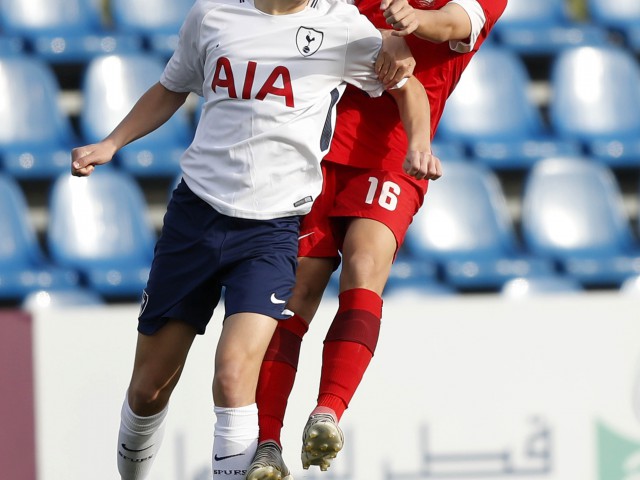 Experts Say – Tottenham vs Guangzhou
Mark Tompkins – Al Kass Analyst

It was a fantastic pitch here at Aspire Academy today, as always. Tottenham Hotspur players were in white shirts, and blue shorts; and the Guangzhou players were all in red. Robson of Spurs seemed very eager to get an early goal in – when that first goal came in, the youngster quickly shot into the box. It had been a very good start for the Londoners. Tottenham kept pushing forward, and goalkeeper Wang made a couple of quick saves for Guangzhou; he was seen berating the defenders in his team, who were in front of him. Roberto Rojas, the Guangzhou coach, was looking very frustrated in the first half.

It was looking fairly comfortable for Tottenham this afternoon, when the second half started. There were some good challenges from Asante, and the referee gave a penalty kick to Tottenham. The English team scored another goal 5 minutes into the start of the second half. Guangzhou was putting on pressure in the last few minutes, and Tottenham was starting to look troubled in the final third of the match. It is good that these teams have a recording of the match – they can watch the matches that they played, and see what they did wrong, or right, and start making changes in the way they play. It was twelve minutes to go, and Tottenham was leading 2-nil.

Chris Makin – Al Kass Analyst

The game kicked off to a lively start; Scott Parker's team was playing really well today. An early goal from Max Robson, in less than five minutes, separated the two teams. The ball came in from the back and rolled into the box, making it 1-nil for the English side. The Tottenham players were playing in a wide range of positions, and they were trying to finish the first half strongly. The Guangzhou players, on the other hand, were struggling really hard to create anything at all today. There was no time to take the corner, when the whistle went off and the first came to an end.

Tottenham was completely in control of the game in the second half; I thought Guangzhou had to try and do something different – for example, they needed to start releasing the ball early and easily, and pass it around more. For the English team, there was some great ball across by Bennett. Asante was doing really well in the second half – he had some lovely shots into the box – but the central defender couldn't get an edge on the ball. Junhao missed the chance to bring anything out of the corner kick in the last few seconds.