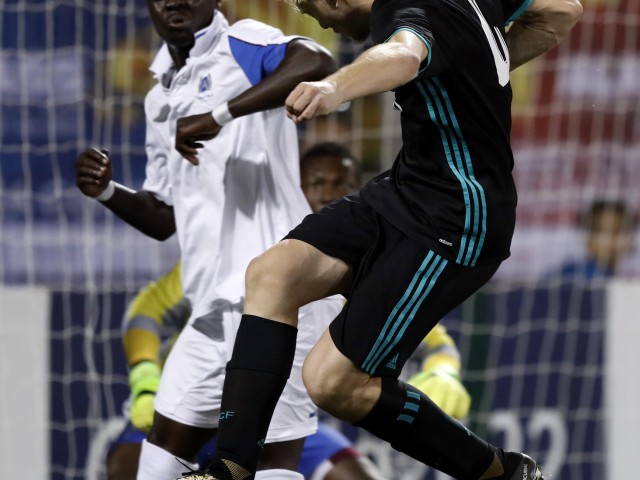 Experts Say – AFD vs Real Madrid
Chris Makin – Al Kass Analyst

Aspire Football Dreams were showing some direct approach in the beginning of the first half, and Real Madrid was really good at defending. Both teams were showing some good pressure right from the start. There was a real good opener for Real Madrid 16 minutes into the clock, and they just had to make use of the opportunity. It was Fores Mendoza, who came in with a free header, but it was cleared off by the goalkeeper. Real Madrid was slowly getting into the game and taking a hold of the match.

The pressure eventually paid off, when Santos came in with that glorious goal; you could really feel it coming. Aspire Football Dreams were back in the game, minutes before the second half came to a finish. It was a fabulous finish by Otabil, after Santos went down on the ground.

Aspire was looking much better in the second half. Perhaps that goal right before halftime gave them a shock of confidence. Both teams got free kicks in the second half, but it did not bring them any goals. It was a brilliant play by Nuhu tonight; and from the Spanish side, Santos was working really hard in the last few minutes. Both teams were defending really well towards the end of the second half.

Nick Summerbee – Al Kass Analyst

Both sides were looking very comfortable with the ball when the game started today. They were passing the ball around a lot and trying to create something. Six minutes had gone, and it was still nil-nil. There was a wonderful pressure rising from Aspire Football Dreams, and Real Madrid was starting to see what Aspire really is. Fores Mendoza was surrounded by white shirts when he tried to get the ball in; it was a great delivery, but it went sideways from the post.
Santos had a good control of the ball tonight, and he worked really hard for that first goal. What I really like about Real Madrid is, when they get a goal, they open up and keep up the pressure. Aspire Football Dreams was playing into midfield, but they were not pushing forward at all in the first half; they really needed to step it up.
Aspire Football Dreams had a good chance of bringing a goal with a free kick in the second half, but it came off target. There was a good tackle on midfield by Real Madrid, but it was looking too tight to really build up anything. The Spanish were putting on good pressure; they just had to get in there and step it up a little bit. After 60 minutes into the game it was still 1-1, and it looked as if it was going to be a draw tonight.