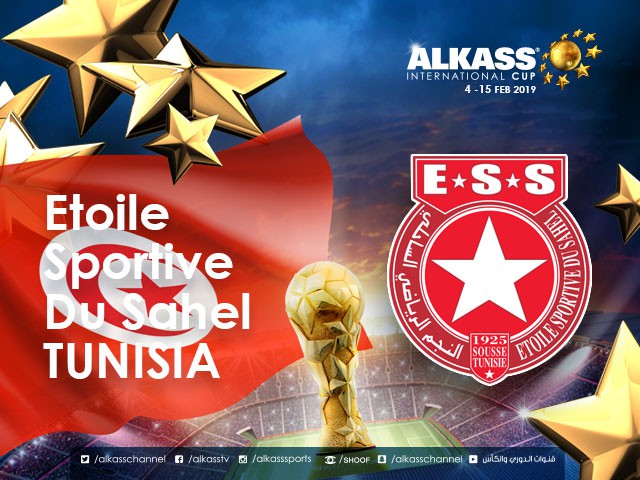 ÉTOILE SPORTIVE DU SAHEL– ALKASS INTERNATIONAL CUP 2019
This year, twelve teams from twelve different countries are taking part in the Alkass International Cup. This is what Étoile Sportive du Sahel have had to say ahead of the tournament:

"The invitation has left a mark of inspiration and respect for our Qatari friends.
Our goal is to take full advantage of the experience that will pit us against the best clubs in the world to situate ourselves in our work.
At the same time, we want to look good in order to honor the image of our club and to be invited again in the future.
We also do not forget that our spirit must be exemplary throughout the tournament and Fair Play must be a strong focus in our training.
We thank the organization for this invitation and will do our utmost to meet the expectations of the organizers."

Étoile Sportive du Sahel have also told us which of their young players are playing at an international level:

International Players: Slimen Ahmed, Bilel Mghanem, Falleh Med Aziz, and Sontalma Sidibe.